I've been abroad, I went for fun, I went to Wales!
Last month I packed up the car and drove to Barry Island with my partner in crime, Art Director Keith Waterfield to shoot, friend and comedian Vix Leyton.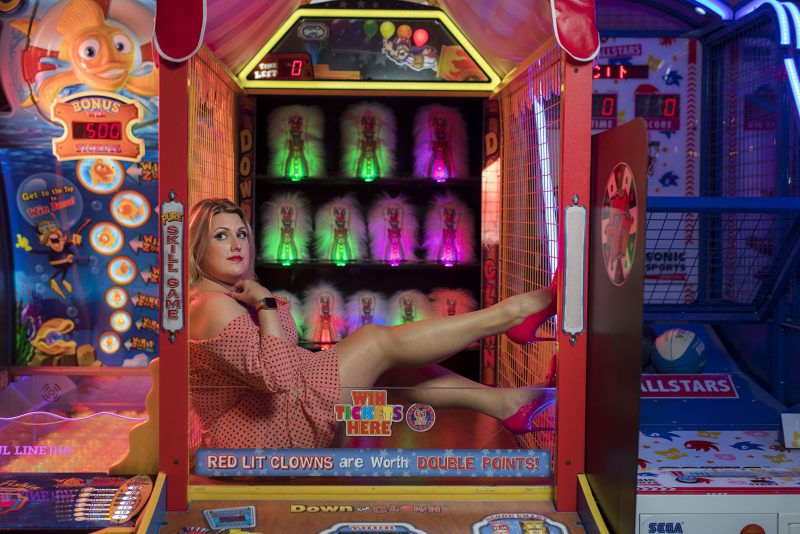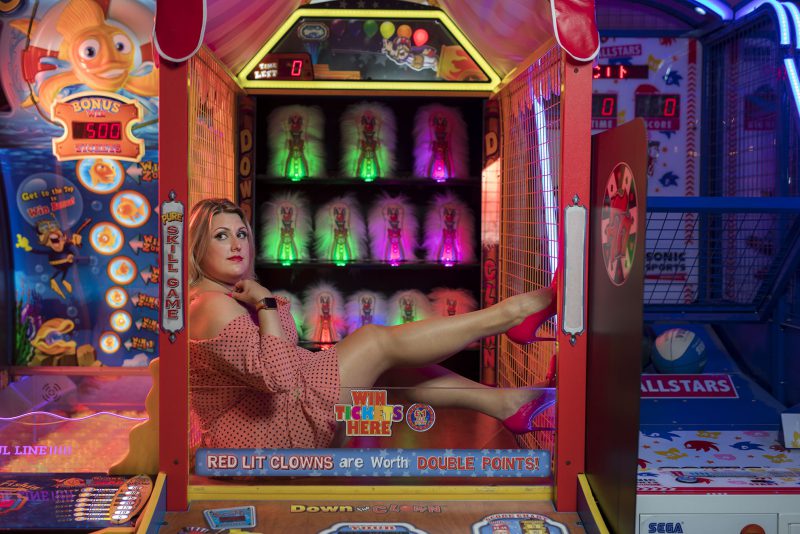 I've known Vix for years (her alter-ego works in PR). Being a bit of a firebrand she took the plunge and tried her hand at standup to get over a fear of public speaking. So with at mission in mind, one thing lead to another and she's becoming big news, really big news.
I love a bit of standup too and once went to the Edinburgh Fringe and blagged my way onto an improv comedy playing Barry White… Strange but true. After that my affinity with comedy never waned, although now I save it for my 5 year old. Because portraits are my thing and there haven't been many this year so I was really excited to put the team together and and make something really good!
After linking up Vix and Keith at his new agency 1440, we settled on a concept for her new online show; Comedy Arcade. But clearly we needed an arcade…  and with Vix's connections that meant a visit to the Welsh riviera which gave Keith and I opportunity for McDonalds fuelled road trip.
The location was perfect, full bore, neon kitsch! Checking off the shot list wasn't an issue, the place was a dream to shoot. Co-incidentally it was also one of the locations used for Gavin and Stacy,  so I picked up a cheeky anniversary present for Mrs.Jason while I was there.  😉 – it wasn't well received.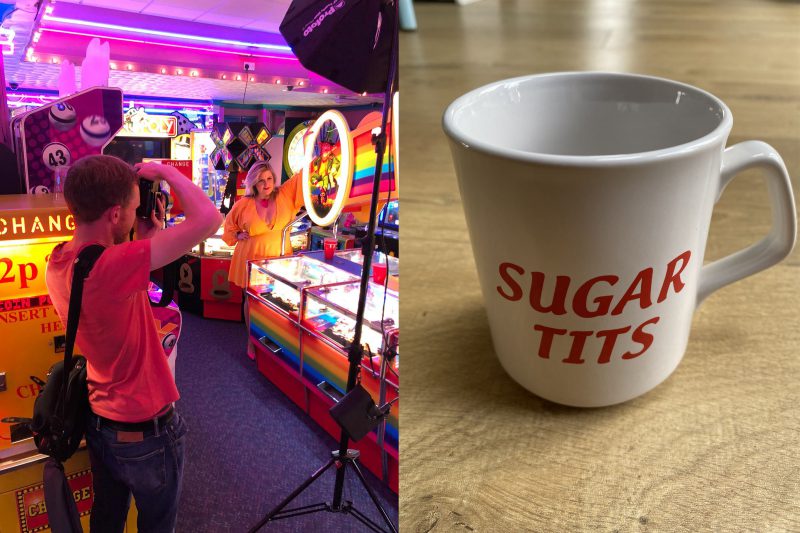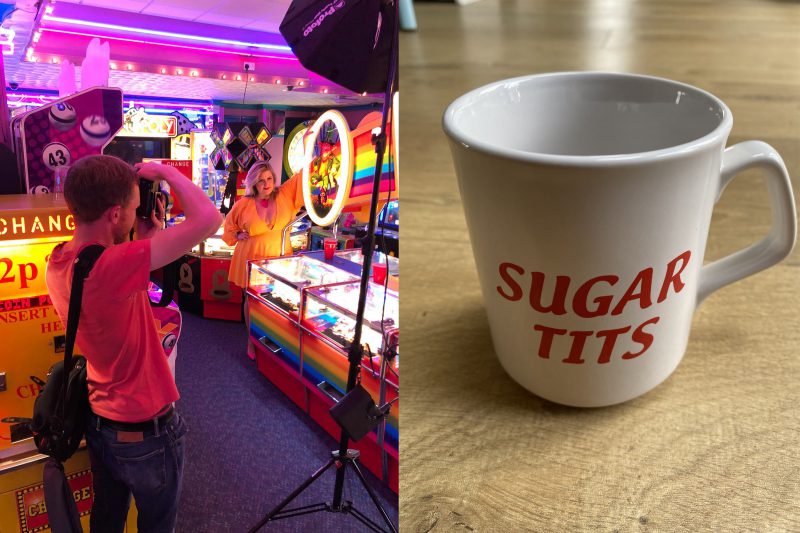 On set we were joined by Colin Wilson (2 x art directors… spoilt!!) and once we kept him off the games everything just really meshed. I've known these two for ages and that familiarity means we can just be really direct with each other. We tried all sorts and got super creative with the environment. Personally I really enjoy having a second pair of eyes on a shoot to look at the details and let me focus on getting the most out of the subject. Enter vix, a vision in yellow.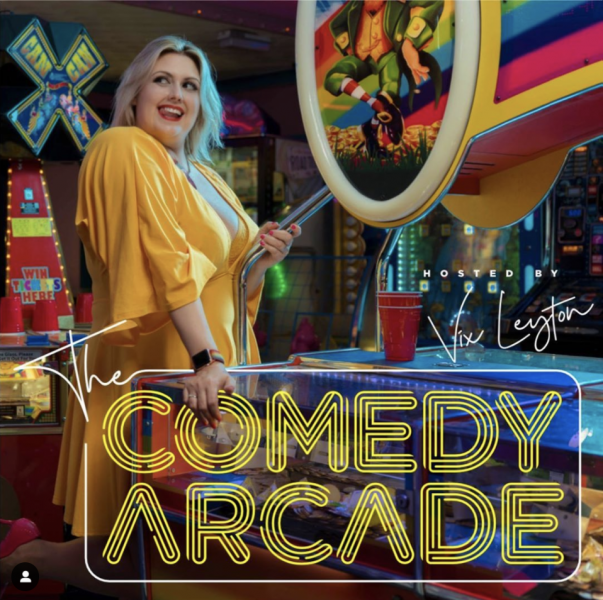 She owned it. Remember that she got into this because of a fear of public speaking… well… she was brilliant to shoot. Loads of energy and super playful, sometimes everything just clicks!
Thanks to Keith and Colin at Studio1440
And to Vix – go get 'em!! Check out her shows here.
Big thanks for the location too – Fun Harbour in Barry.