Every Sunday, when I was little I'd pester my Mum for an OXO cube. She knew it was weird, but I was persistent and I loved eating them straight out of the tinfoil cubes. As with many things in the 80's it didn't do us any harm. Frankly, she didn't have Netflix available so chucking me a couple of OXOs a week wasn't something to call childline about.
Premier foods, the company behind the humble OXO and many more well known brands commissioned me to shoot the cover of their annual report last month. After some considerable production we booked a couple of kitchen sets and brought in our models. The concept was "Get Britain Cooking Again" a simple idea that I can relate to having had to relearn the basics to feed the kids during the past 12 months on and off in lockdown.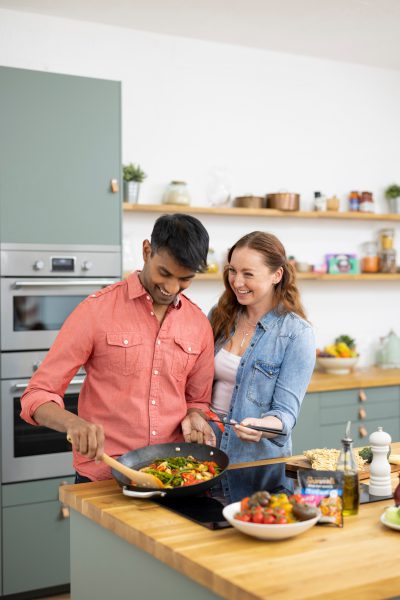 I love shooting for annual reports; it's becoming a speciality. They're generally considered to be the most important document in a company's year and the CEO will have a sharp eye on them. That attention to detail filters through to comms teams trying to breath life into what is essentially a financial document.
We had a fantastic team on site, prepping models, styling the food efficiently and mocking up the pages of the report that were sent across to the client live throughout the day.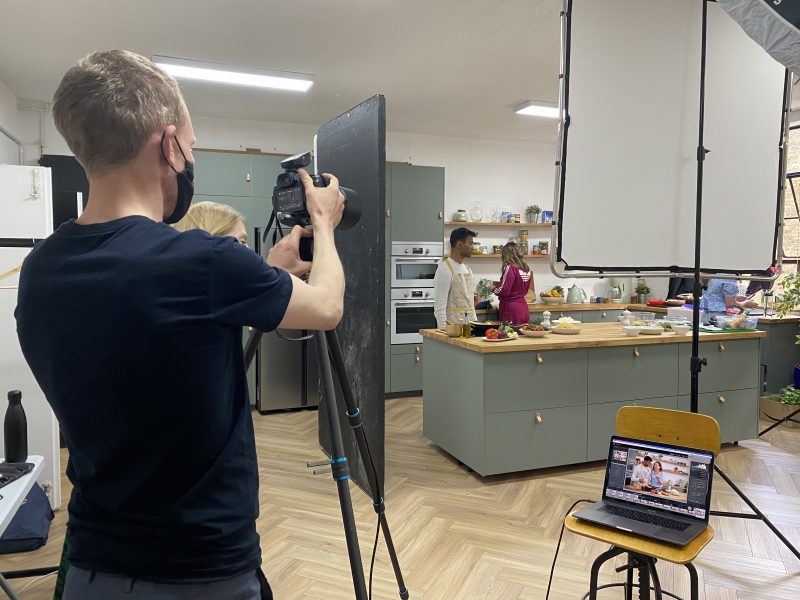 Noodles were fried, chillis were chopped and children were pacified by iPads cunningly placed just out of shot. Apparently an OXO cube just won't do anymore…kids these days!