Weighed down with handbooks, maps, passes and an unsightly khaki photographer's jacket that looked more suited to going on safari, I arrived at the Olympic stadium last month to enter the strange and exciting world of sports photography.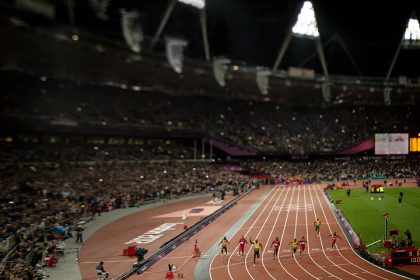 I have never really shot much sport, always preferring to stick to features and portraits. I threw my hat in the ring about 6 months before the games to get a press pass and that paid off when my Picture Editor at The Independent on Sunday put my name down.
My first glimpse of the games was during Danny Boyle's opening extravaganza. There was a lot of speculation and negative coverage leading up to the ceremony and yes, it was pretty crazy but completely British. Boyle managed to celebrate how culturally rich Britain with a few sheep, some clouds on string and a parachuting royal. A success.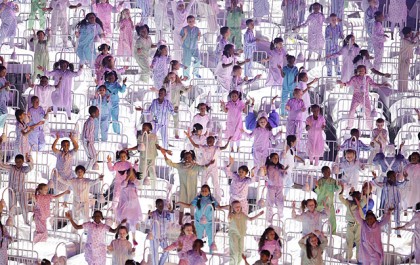 I worked non-stop with 3 camera bodies and a magnificent 600mm Canon lens that I had borrowed for the evening. There was almost too much to take in.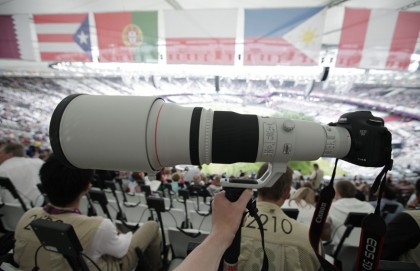 Now as I've said already, I'm no sports photographer and I was never going to be in the prized pool positions allocated to dedicated specialists but my goals were different. I was there to shoot features and be on hand for portraits if and when I was needed, fortunately that still meant that I had access to all of the events and could photograph them when I was free. My answer to all this was
not to try and match the Sports photographers but to photograph things slightly differently and take more of a features approach.
Once I finally got home after the Opening ceremony I managed to scrape a couple of hours sleep and prepped with a couple of pro-plus I made my way over to Greenwich for a dressage equestrian event. Now dressage is something I know very little about and for me it held only slightly more appeal then watching paint dry but this wasn't the only new sport with which I was to become acquainted over the next few weeks. From fencing to wrestling every sport offered a different challenge. One of the first events I shot was tandem canoeing, it took place on a white water course that seemed as if it had been made to be photographed, everything I tried worked and I ended up feeling pretty pleased on my way home.
Predictably other highlights included beach vollyball; but not for the reasons you might imagine. The setting was particularly spectacular, overlooking the Palace of Westminster and The London Eye, I overheard foreign photographers referring to it as "a classic".
Working for a Sunday newspaper meant that Super Saturday was always going to be a long day, with Jess Ennis picking up her heptathlon Gold whilst being ably supported by Mo Farah and Greg Rutherford in The Olympic Stadium. Jess's race finished at 9pm; bang on the deadline for the first edition of the paper so I found myself racing to get the pictures across to stand any chance of scoring a historic front page. In the end, I didn't quite make it with the paper electing to use a picture from an agency photographer in one of those prized pool positions I mentioned earlier. This time it didn't matter though; it was an amazing experience and an honour to be able to say I was part of it.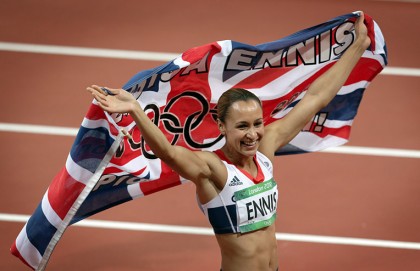 Here are a few of the other sports I tried my hand at during the games:-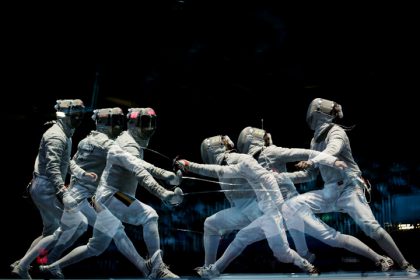 Multiple exposures in the fencing at The Excel Centre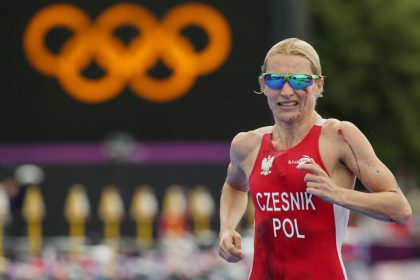 There were a few crashes in the ladies Triathlon in Hyde Park.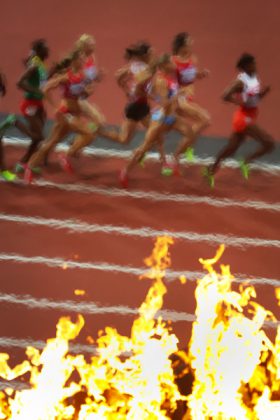 Excellent positions were available for photographers all over the Olympic stadium.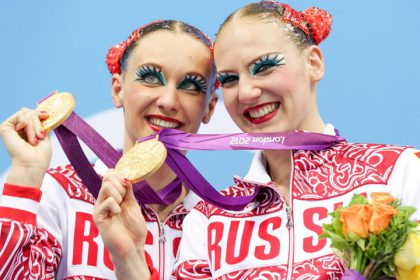 Hilariously the Russian Synchronized swimming winners made an effort for the medal ceremony

When I was at school I remember the excitement of England hosting Euro '96 the Olympics seemed to have rekindled that same excitement. One of my most enjoyable assignments in the whole of the games was when I was asked to photograph crowds for an afternoon while Mo Farah competed in the 5,000 meters. It was like shooting fish in a barrel, usually these kind of requests force you into setting up
pictures but this time I just picked my spot and waited.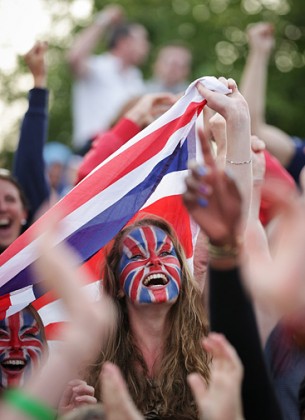 Sundays are generally quiet affairs as the paper goes to press the day before; although when the fastest man on earth is in town and I have a ticket to the show I was more than happy to pop along. I went with very little kit to the 100m final and no sense of pressure. I took only 3 pictures of the race on a tilt-shift lens, which gave me opportunity to enjoy the event and try something a little different (top image).
Next stop, The Aquatics Centre, where (pardon the pun) I was a little out of my depth. Freestyle swimming is tough, really tough. Generally the best pictures come from victory celebrations after the race, but with little experience I was trying my damdest to catch the swimmers as they breathed between strokes. My colleague Leon Neal likened it to "photographing a sock in a washing machine".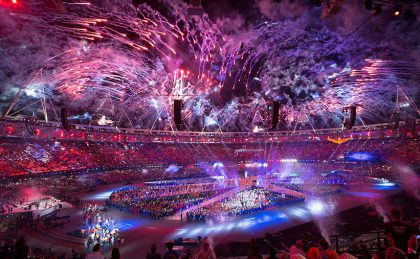 It all ended the way it started; with a bang. The crowd sighed as the torch was extinguished, and with heavy heart and aching bones I got the last tube home from the Olympics for the final time. It was certainly a job I'll never forget and one that I will dine off for years to come. The legacy of this games will unfold in time but for the moment at least we can be British and proud.