Aren't budget airlines terrible, always late, no space, constantly trying to sell you stuff…. Not anymore! Last week, with 15 other brave souls – I donned my mask and boarded a flight for Scotland.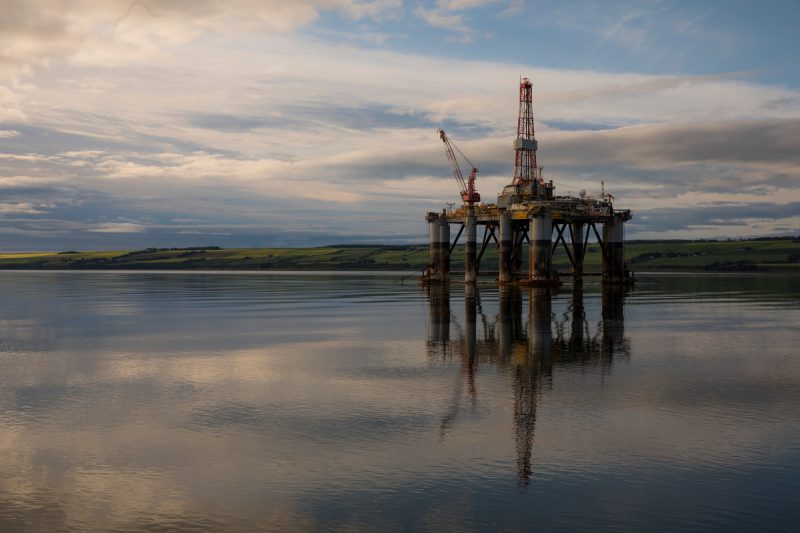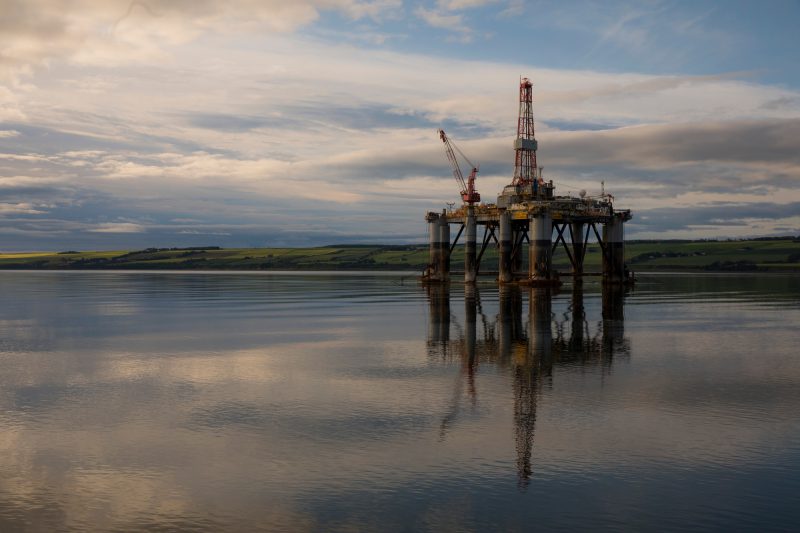 I love airports, they mark the start of an adventure, but this visit wasn't like any trip I'd been on before. All the Gatwick shops were shut apart from Boots and the number of travellers was probably equal to the amount of airport staff feverishly snapping on rubber gloves and sanitising handrails. Once I was onboard, my row on the flight was completely empty which made a total mockery of the "speedy boarding" upgrade.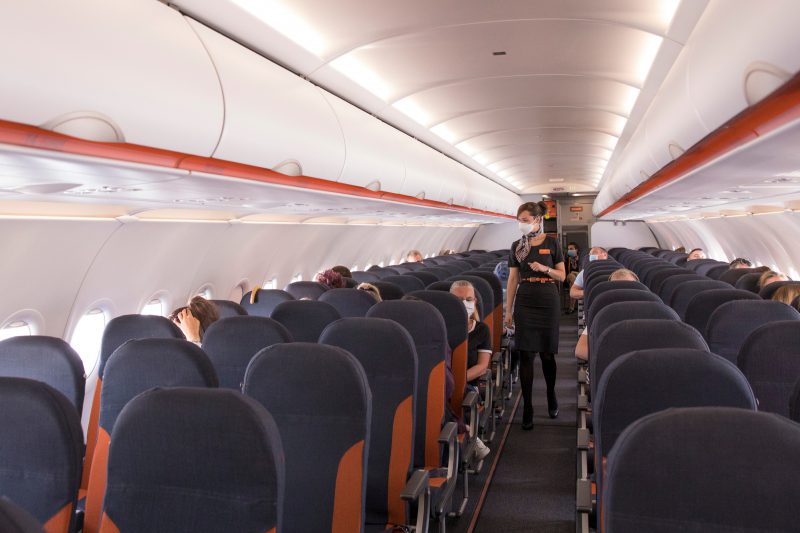 It was my first trip away since the Pandemic. I fear that the lovely commissions jetting around the world might have dried up for a while but I did take great relief in this long awaited shoot photographing the oil rigs at Cromarty Firth, just North of Inverness. The Firth is used to dock and repair oil platforms, hulking structures reaching out of the sea against the rugged highland backdrop. Business hasn't been great for the oil industry either so the plan was to use these images to illustrate changes in the oil price over the coming months.
Because of limited flights I was committed to a 2 day window and sure enough the weather had closed in to a dour drizzle as I touched down. The next day looked allot better so I braced myself for an early start and headed out for sunrise at 4:15 AM. It was gorgeous, I launched the drone from an empty beech.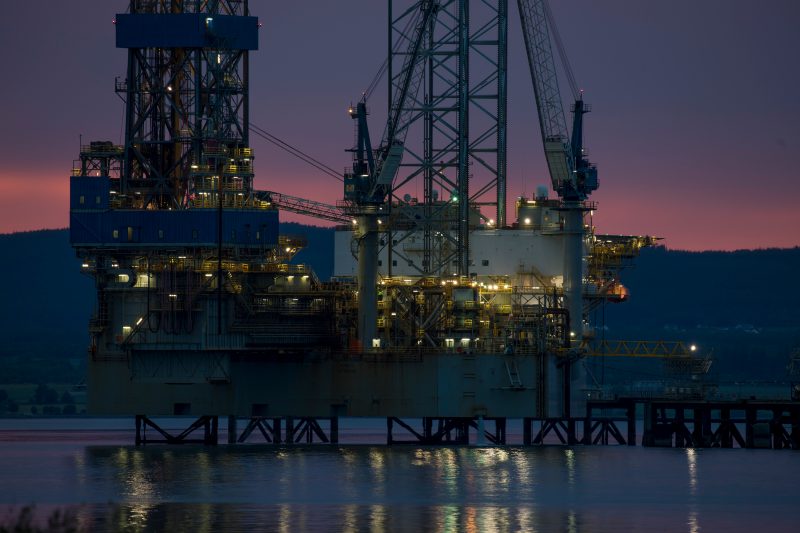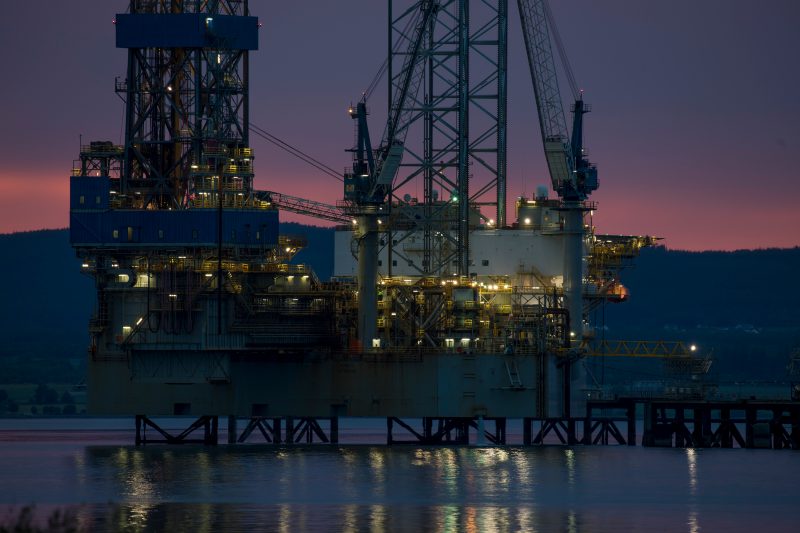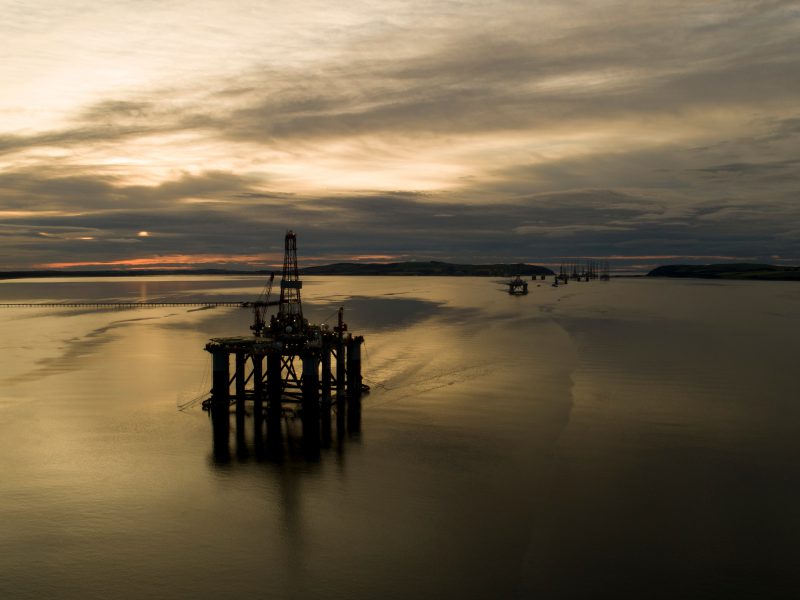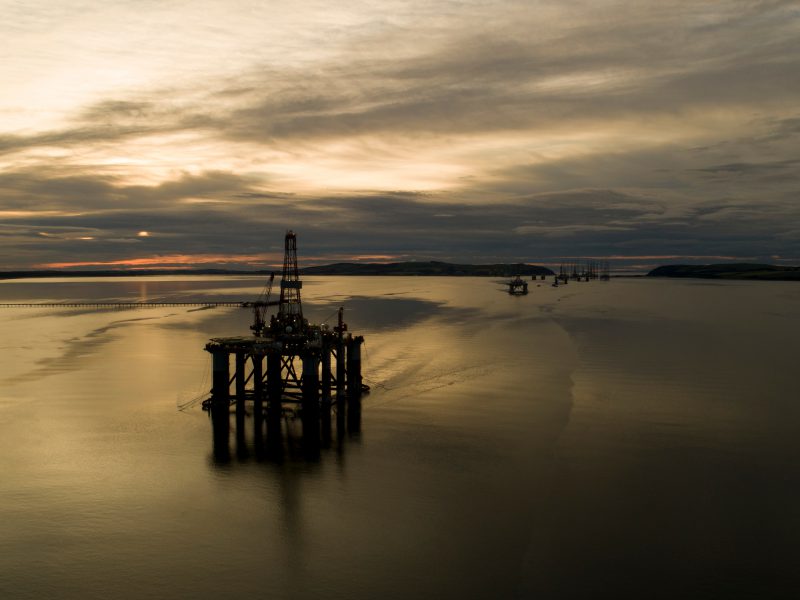 I knew I was on borrowed time weather wise so my early start became a marathon day as I made my way right around the Firth (about 60 miles) and went right up on the headland with no-one but a few sheep for company.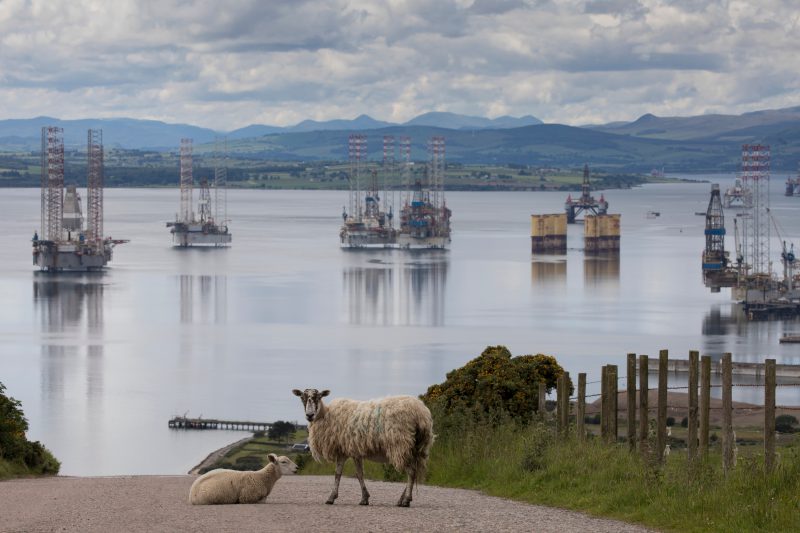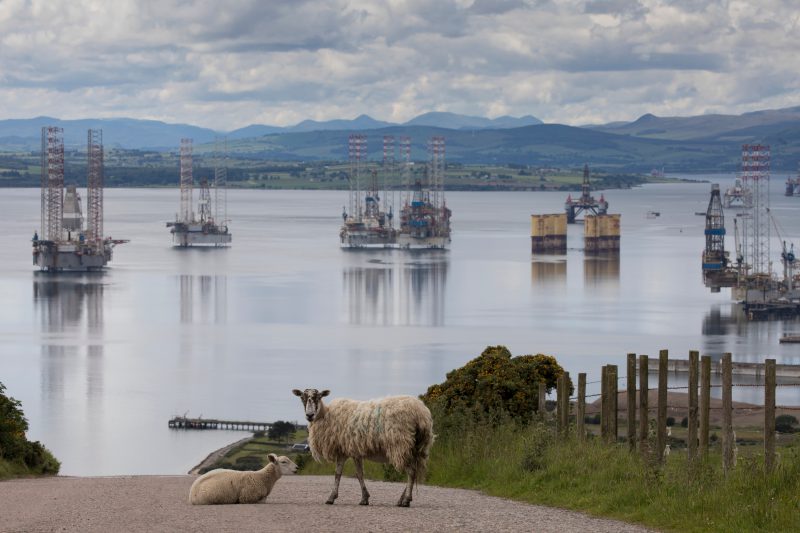 When I approach a shoot like this I usually have a sort of shot list in my head that I try to achieve. This time I was left looking for some softer, more "featurey" looking pictures, something less focussed on the rigs that incorporated the environment. As luck would have it I found one lurking on a corner as a woman was putting up her washing right on the sea front, you have to take your opportunity when it presents itself so I jumped out of the car, introduced myself and took a few pictures – apparently I wasn't the first either!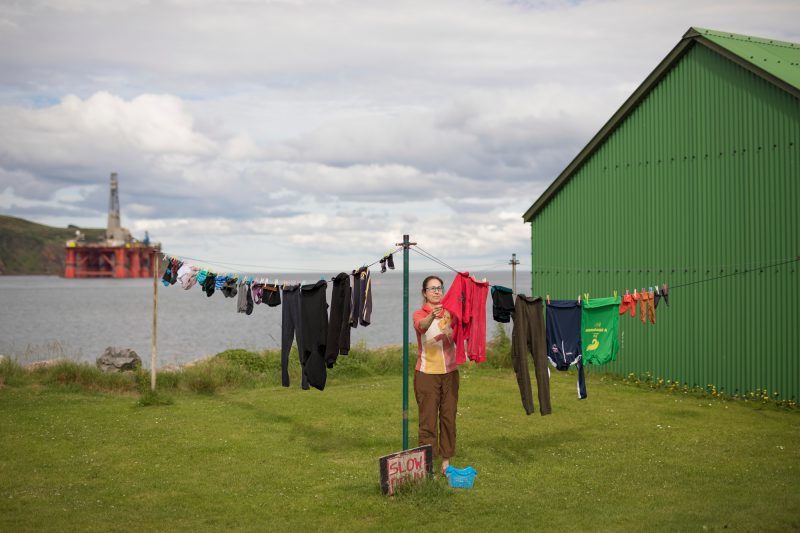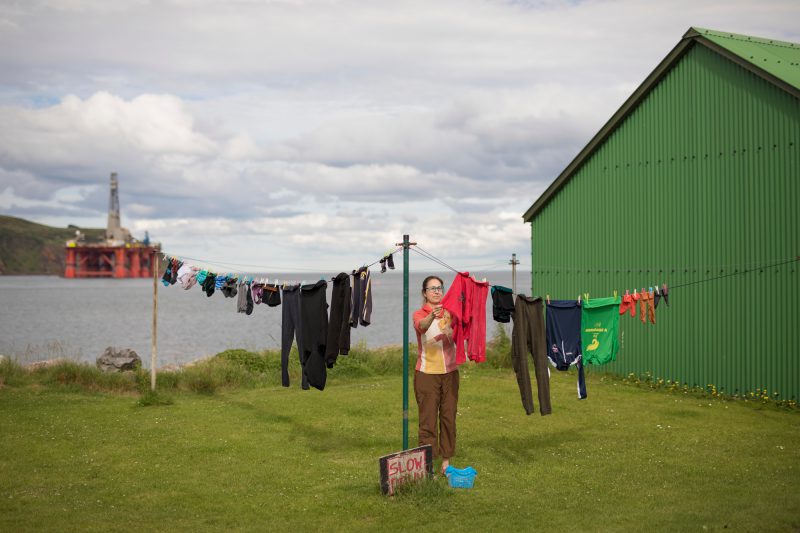 The early start was equally matched by a late finish as I waited for the sun to set it was nearly 11pm. I was still trying to illustrate the villages around the Firth so I found a spot behind some old fishing boats and waited. It felt like a fitting end to a very long day which reminded me what I'd been missing during lockdown, I bloody love my job.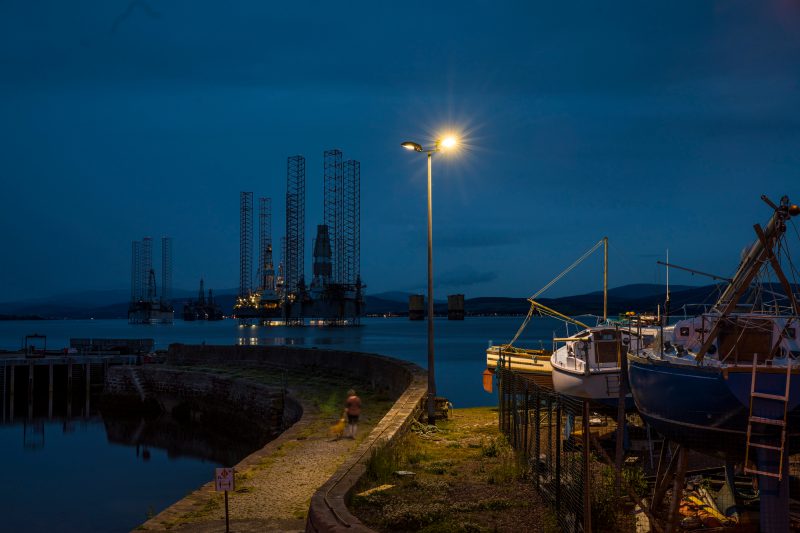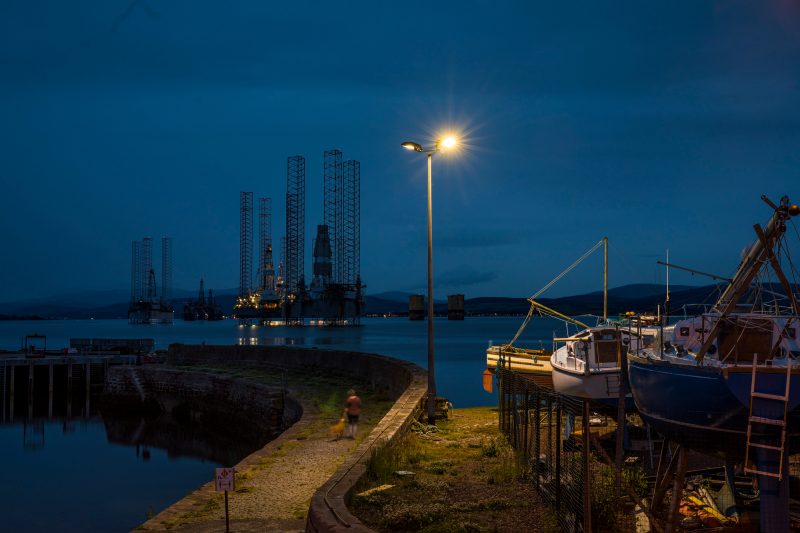 All Images Copyright Bloomberg News 2020. With thanks to Port of Cromarty Firth for drone permissions and Rob Dawson for the commission.