It's a cold February morning and a man in his 60's walks down The Mall wheeling a small purple suitcase behind him. Nothing interesting here… Except that man built the first CCD (the original technology that made digital cameras work) and in the suitcase is the very first camera he ever made!
Every second around 100 cameras are made and globally we share nearly 3-billion images per day. The world would be a very different place without digital cameras. Of course my job would be allot slower but then again there wouldn't be throngs of tourists taking "selfies" on Westminster Bridge anymore…
The men that made this possible were in London last week having been awarded, The Queen Elizabeth Prize for Engineering. I was commissioned by the prize to photograph engineers, Eric Fossum, Nobukazu Teranishi and Michael Tompsett who flew over to receive the award. Their combined work developed CCD, PPD and the CMOS sensors, that are in my cameras (end of an-acronyms)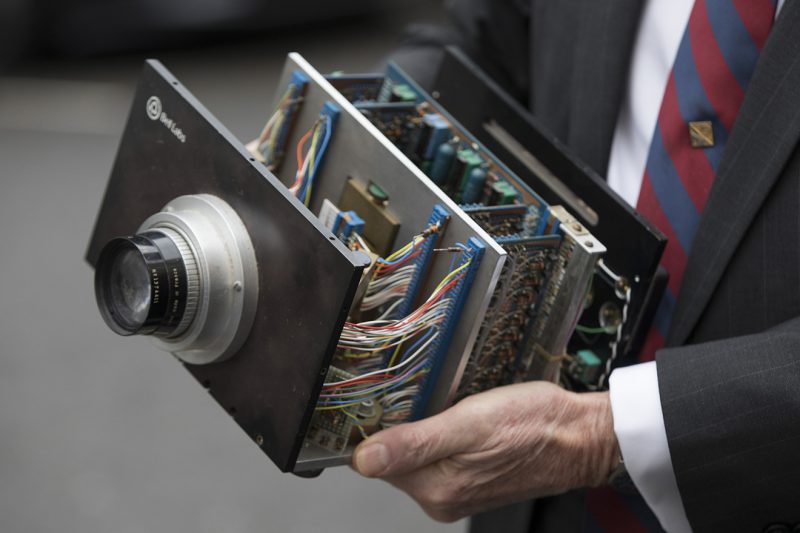 The winners were in great form, joking and taking the aforementioned selfies – I would't say that they were overtly confident in front of the camera though, they were way more interested in my kit or in Dr Fossums case showing off some very impressive pictures he had taken while of safari. What struck me is how normal they were, you could equally imagine them out walking the dog on a Sunday morning.
Ultimately I never had to shoot film in anger and digital is all I have ever known as a professional; my entire career and every single day is based on what these guys built. I have a lot to be grateful for. Thanks for the acronyms and thanks for our memories (maybe not the selfies).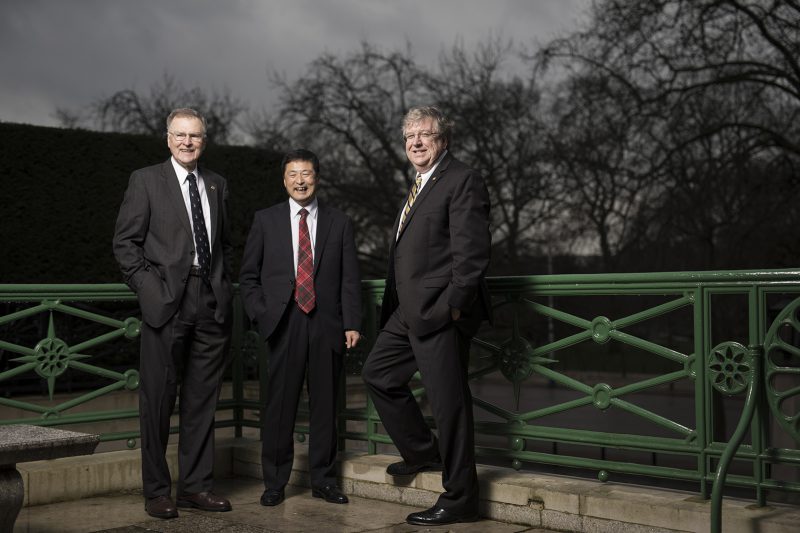 All Images Copyright of The Queen Elizabeth prize for Engineering and Jason Alden Photography. With special thanks to Cuong Dang and the team at QEP.