Vorsprung Dork Technique
Here's my tragic, 1070's idea of a motor show: Glamorous cars… Exotic women… excessive motor company schmoozing… That's about it; and I'm pleased to report that it's alive, well and happens biannually in Frankfurt.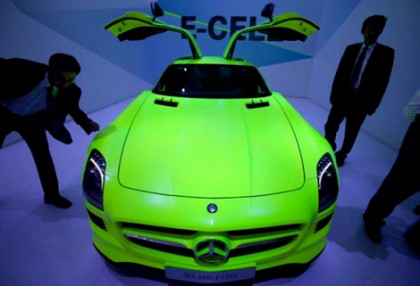 The whole event was about excess, the exhibition centre took about 30minutes to cross at a brisk pace, German manufacturer Audi had even constructed their own test track. I was at The Frankfurt Motorshow for Bloomberg, covering it as a business news event and was sent out with an experienced Editor called Rob whose job it was to take my cards and get the pictures out to the world media ahead of the competition (and drink with me in the bar).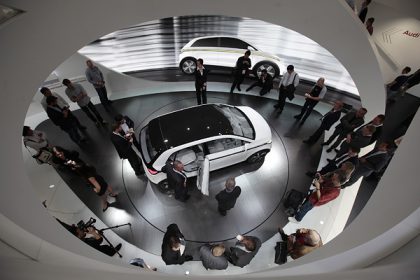 My glamorous preconception, true as it might be for the general media, for me transpired to be a relentless slog photographing the 100 or so new models dotted around the massive complex. After the first day I was pretty much broken; Nissans were merging into Bugatti's as we ended up getting out around 100 pictures on the wire, occasionally getting my cards back to Rob who had his own problems in a "press centre" that consisted of well… nothing.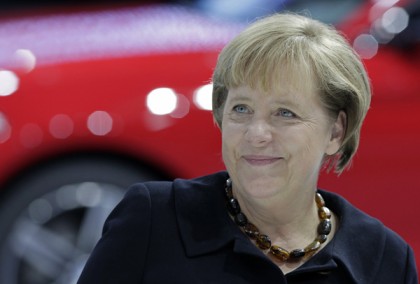 There isn't a gulf of difference between the U.K and German press circuit, the egoes always come out on the big jobs like when Chancellor Mekel visited. One particular German photographer, lets call him "Jugen" got off to a really bad start with me. Like a tourist with a sunlounger; he demanded I moved from his patch of carpet. It's amazing how little a language barrier effects these situations and after a bit of a chat Jurgen saw the error of his ways, in fact by the end of the week I'd engraciated myself enough with him that he introduced me to his mates… Dad's Army soundtrack fades out