I'm tired… very tired… a month on the move, across 5 different time zones will do that to a man.

It was that time of year again,through agency OneRedEye; SAB Miller had to publish some corporate communications material and I was the man to shoot it. The Plan was to visit, Mozambique, Tanzania, China, Hong Kong and a big chunk of The USA in this time…. which is crazy, but lets face it quite exciting too.

Now, I've been to Africa before and because of that I arrived in Mozambique's capital Maputo, with some pretty standard preconceptions of poverty and a struggling economy. But what I actually found was a charming, cosmopolitan, bustling city whose Portuguese heritage gave it a very South American feel. Whilst I'm sure 2 hrs outside of Maputo is a very different story, I've got a feeling that the people, food and laid back lifestyle will make this place very popular in the next 5 years.

One of the highlights was on the beach of the main city, where we proved very popular with the local fishermen, turning up with a few cases of beer. After helping us drag a load of equipment across the sand we spent a couple of hours shooting and talking about football… Strangely, Victor in the picture below supported Newcastle United, odd behaviour anywhere if you ask me.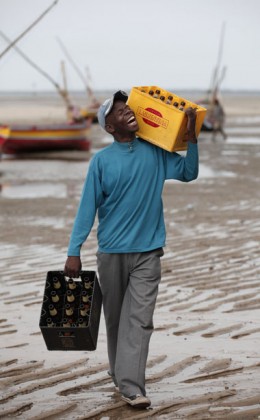 Next stop Tanzania, which proved to be a very different story. A "Red" zone in terms of Malaria, Tanzania, which in most ways is more developed that Mozambique seems to be struggling with it's own emergence. My brief stay gave me a glimpse of the Africa that I'm accustomed to, travelling though beautiful and diverse country on red, dusty roads. Although sometimes these roads became non-existent and we managed to get our rather poorly equipped van stuck in mud only to be rescued by some Massai women.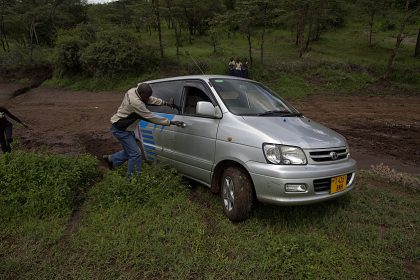 Please note that I have no photos of them because when that started pushing the van I would have felt a bit guilty just taking pictures. I often miss out on the iconic sights in these countries but this time we had a trip to Kilimanjaro pencilled in, the largest mountain in the African continent, unfortunately for the two days we were there it was shrouded in clouds.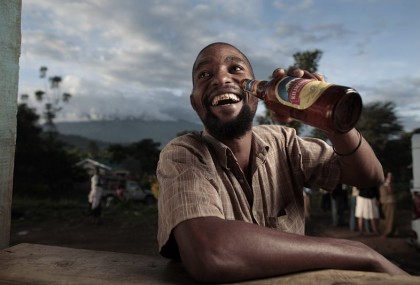 Nearly… A cloudy Kilimanjaro.

The 23rd of April has, in the past few years become very important to me, get it right and I'm a king, get it wrong and I'd be reminded all year… It's Mrs.Jason's Birthday, and this year it meant commuting from Africa for a couple of days of R&R, I needed it and it turned out well as I returned laden with duty free perfume and gin.

Those 2 days went very quickly and before long thoughts of my own bed had become a distant memory, as I was on my way to China. Shenzen, is a predominantly industrial area in The South not far from Hong Kong. It was very humid but the light was very similar to the UK, really overcast and flat which is good when you are under pressure working on an ambitious brief.




Now I've seen a lot of really big breweries but this place was off the scale. Hoards of workers scurried around a massive site with typical Chinese efficiency.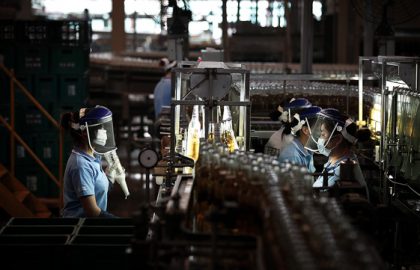 After a ridiculously long, 32 hour, journey from Hong Kong, which was plagued by cancellations I got to Illinois. We also went to Chicago, but the fun didn't really start until we hit Texas. I've been before and loved it, the people are great and they really know how to have fun; for those that don't know me I do have a bit of a penchant for The wild west and the visit to the Fort Worth Stockyards was brilliant, these guys are seriously cool, I expected John Wayne to jump out and invite me to "Get on your horse". Sufficed to say I left with a case full of cowboy shirts which I will be mostly sprucing about London in for Summer 2011!!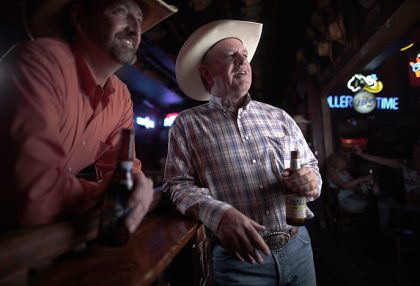 So… I'm still tired! Jet lag wasn't really a problem anymore, nor was sleeping on planes, partially because of my amazing Chinese sleeping tablets and also because I was ready to drop. Mrs.Jason suggested a holiday but; sometimes there's no place like home!