Happy Easter,

It's been a funny old week, and consequently it's quite hard to pick my favourite picture from the past seven days. In terms of the most fun, I really enjoyed shooting these guys from circus act Trash City, part of the London circus festival, who have developed a big following from the festivals, hanging around the trees in Glastonbury dressed as Vampires.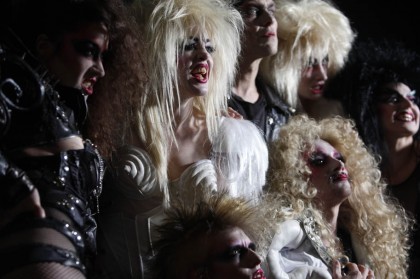 Sadly, that pic never got used, which I'm certain will prompt a phone call from a very disappointed PR on Tuesday morning. Then there was the Saturday morning chase around London to find a decent looking "spring" picture. That involved getting up at 5am and when the rest of you were curled up in bed I was wandering around Richmond park in the rain photographing Cherry Blossom. Not the best picture in the world, but the desk were happy with it, and in terms of page real estate they don't come much bigger than a double page spread.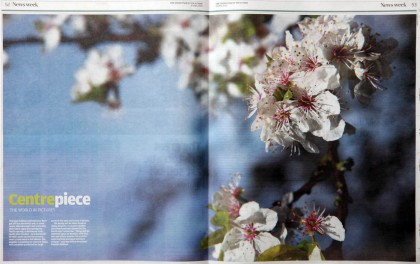 Not a bad week on the whole, I'm quite lucky. I read this piece on ethics in photojournalism in the week and it made me think about the state of the industry and how ethical I am. I'll hold that thought and write about it here again next week.