Posts from —
May 2011
A 2000 mile round trip for 15 minutes with a CEO and enough pressure to make diamonds. That says something about a man whose is one of TIME magazines top 100 most influential people and is on Barack Obama's Christmas card list.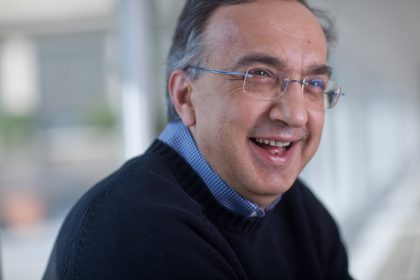 Sergio Marchionne, CEO of Fiat and now Chrysler since the Italians bought them out, is a bit of an enigma. He is rumoured to work around the clock, only sleeping for a few hours at a time on his private jet as he flies between the U.S and Italy. At one time, he carried a backpack with six phones in it, one for each corporation he managed.

The week before the shoot with Marchionne I went to Turin to shoot some other Fiat execs and have a recce for the main event… It should've been so easy, wine, pasta, nice hotel… a few pictures between espressos then back home.

Sadly not. This was the sight that awaited me in Turin Airport. No lights!!!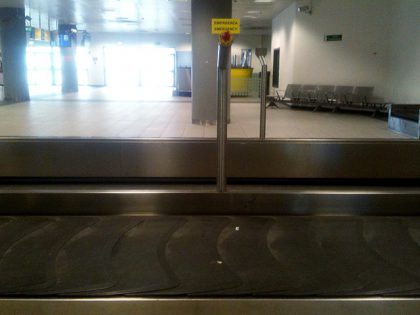 What makes it worse is that Turin shuts down on a Monday morning, so there was nowhere I could get replacements. I ended up having to get some pretty big guys to pose up against window's and do just my best. It was a nightmare, if you know me, you know I love my lights. Apparently I got away with it, not that I'd be happy to share the results on here… Dammed Lufthansa!!

Thankfully the Italians didn't think any the less of me and I arrived a week later, leaden with technology and in much more buoyant mood.

I always try to approach portrait jobs without any predetermined ideas but when there is no room for error, planning is the only way. I honestly don't think I've ever been more prepared, my kit was in place 2hrs before the shoot and I'd even checked the position of the sun with this nifty iPad app.

When Mr Marchionne arrived he was instantly at ease, laughing and joking that the last photographer who came to the office was awful (He was also from Canada, now that's a trip). Stereotypically when in conversation with an Italian; conversation flowed between football and women as we worked through several locations.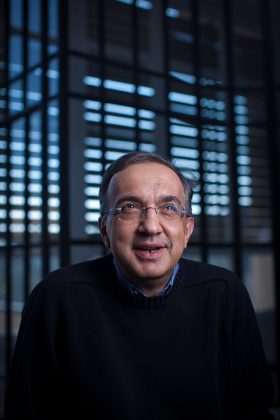 Next we moved into his office where he was being interviewed for Business Week. I had a look around his office for other interesting paraphernalia, It kind of reminded me of my bedroom when I was 14, I knew I shouldn't have this stuff in there but I just didn't want to let it go.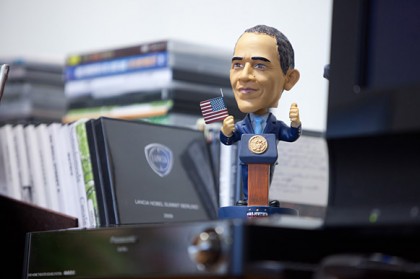 Looking at all this and thinking about the conversation we just had between lens changes, really made me appreciate a photographic portrait. A man that had been so built up by all those around him, that I'd traveled across Europe for; was… believe it or not… still human.

In the first few seconds of meeting someone, so much happens. You both make decisions about each other, if you add to that dynamic, that one of those people has to capture the others very essence and it gets really interesting. That's the situation that I enjoy the most, meeting people and working them out.
All pictures for Bloomberg News
May 19, 2011 No Comments