Posts from —
September 2010
I've been all over the world now for SAB Miller; In fact I think I'm probably the only Englishman that's ever been to Peru twice without ever seeing Macchu Piccu. Before I went to Honduras all I knew about the place was that they were about as bad as England in the World Cup and they had a rather dubious government. Even it's point on the map was a surprise. Central America always just seems to get a bit messy in my head. Here's a map.

We started in San Pedro Sula, a disparate place with gated communities of rich people protecting their wealth from the poor over the wall, not completely unjustified though, apparently kidnapping is a popular pastime. First stop was the brewery, again I've been in lots of them now and my emphasis here was on the people who were genuinely pleased to try and unfathom the demands we placed upon them with mime.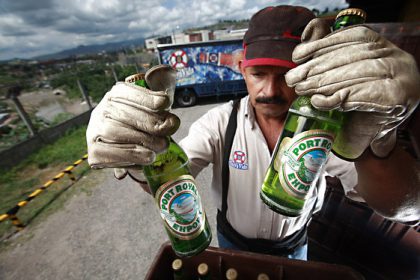 A couple of days later we made it to the more their cosmopolitan capital with the coolest name in the world… Tegucigalpa! We visited bars, the typical kind that you'd imagine in any Central American country but it wasn't until we left the city that we stumbled across a wooden beer shack which was more my type of joint. They loved us and we stayed for a few beers, I'd go back but it's a bit far to be my local.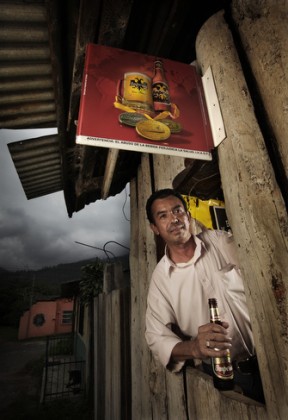 The final day saw us visit a school that was being sponsored for children that had been taken out of child labour. They were being taught how to grow crops sustainably along with more traditional studies. It was truly inspirational, I was given my own straw hat and they took us to the fields to see their crop. They had very little, but with the eagerness they worked the land you could tell it was done with pride.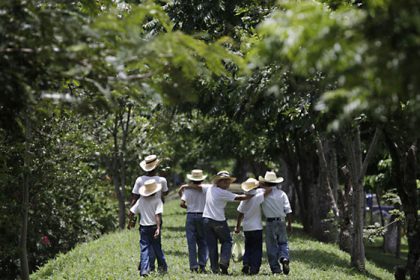 That last day really made Honduras and it's people stand out for me; and somehow I don't see their football team as being quite so bad now.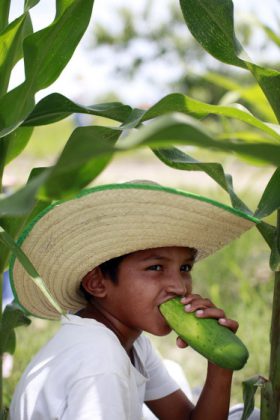 September 18, 2010 1 Comment
This was cool, seriously cool… job's like this one don't come along everyday, so, I popped on my aviators and made my way to…. Battersea Heliport.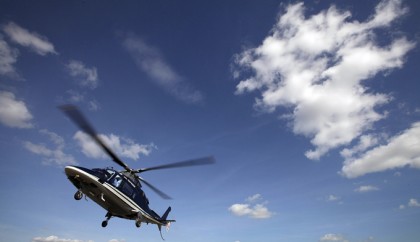 The job was commissioned by The Financial Times Wealth magazine, who asked me to photograph a review of an Augusta helicopter being flown between London and Paris. I'd never flown in a chopper before, but being an 80's child visions of Airwolf induced hysteria on my part as it would any lad in his late 20's.

We met our pilot, Charles, your typical ex-RAF, public school type, at the heliport and took two Augusta's direct to Paris to allow me and a video crew to do air to air shots. It's amazing that they gave us the opportunity to it but normally (apparently) air-to-air photography is done without the window on. That wasn't the case in this bad boy though; the glass was about an inch thick which made hard work but secretly I was quite pleased it was there.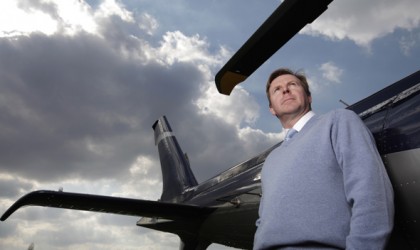 As we flew over Dover my stomach took a turn for the worse; and when Charles noticed he directed me to the brown bag in front of me. Don't worry dear reader… I soldiered on and even managed to recover my appetite for lunch on the Champs-Élysées.

Back in the helicopter and my steak and chips didn't seem like such a great idea and was compounded by the fact that everybody else was fine. Personally, I think it had something to do with being bounced up and down with a 300mm lens glued to my face, but to rest of them this was an excuse.

Darting back into London, the sky was clear and a beautiful sunset gave me easily my best pictures, safe in the knowledge I'd got it taped I focused on keeping my only souvenir… the lunch.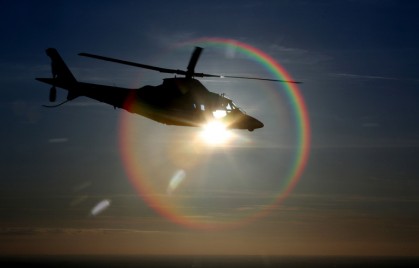 Guess I'm not ready for Airwolf just yet.
September 6, 2010 4 Comments