Posts from —
August 2010
"You have been successful and your picture will be in the exhibition"

Surely not, I'm missing a stamp for Afghanistan in my passport! But as it happens, yes, I really did have a picture in The Press Photographers Year….(arts section)

I felt like one of those hapless fools on X factor. The truth is, I hadn't been sure which category to put the picture in when I entered the competition, so it could have potentially won the sport action section… although, on reflection, probably not.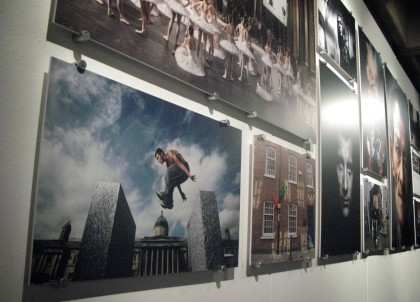 To be honest, I never really saw the point in photography competitions, how can you judge something so subjective… That said, I'd never done well in one and on opening night at the exhibition I felt a bit more comfortable with my glass of wine and photo on the wall.

The PPY is a competition organised in conjunction with the British Press Photographers Association. Having one of my pictures in the final edit meant that it was included on the PPY's annual and got in the exhibition held at the National Theatre. See the full slideshow of results here.

The overall winner, a picture of Colonel Gadaffi, was taken by David Bebber of The Times, a great photographer who I had the pleasure of doing work experience with when I left college. A top guy and a fantastic exhibition. Thanks PPY.
August 31, 2010 1 Comment